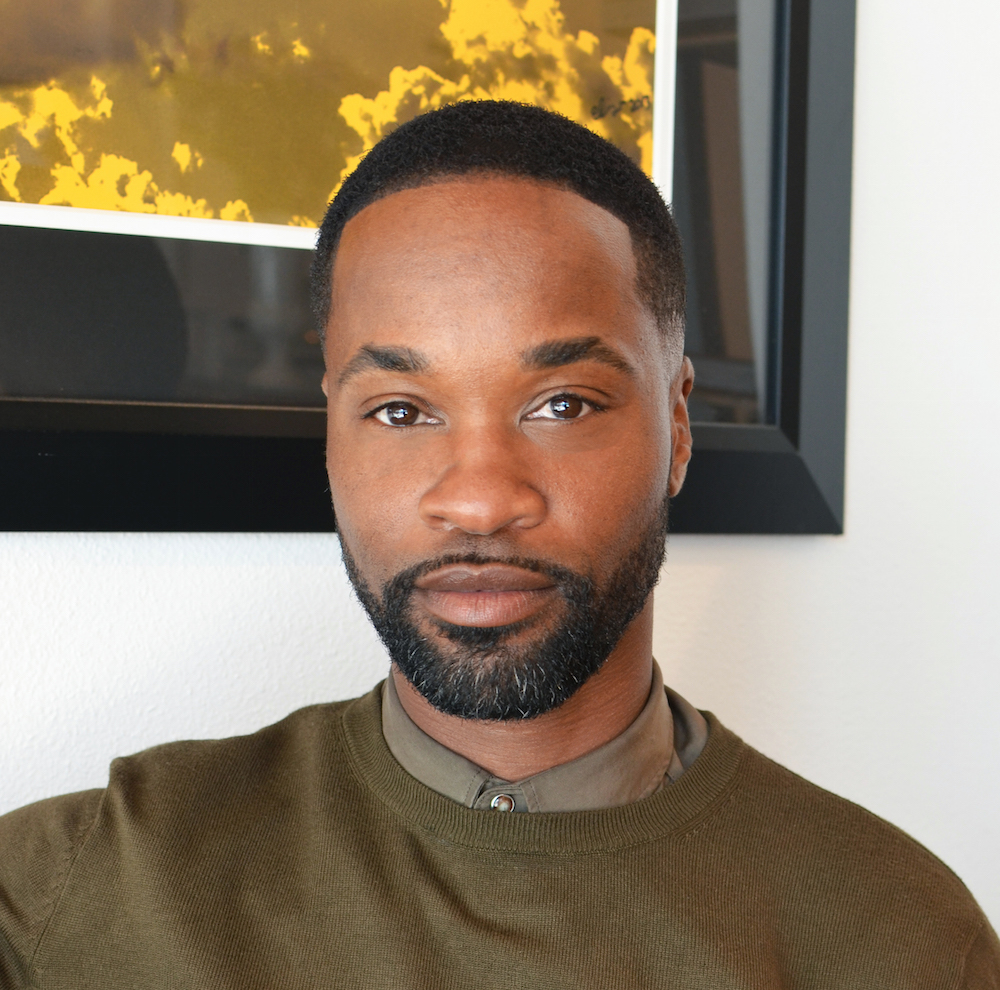 SENIOR ARCHISAN
Eyebrow Sculptor | Threading | Makeup Artist | Lash Lift | Male Grooming
Lashelle's astonishing talent and love for the beauty industry was evident at an early age. After receiving his Estheticians license, Lashelle was excited to share his gift with the world! From New Jersey to LA, and known as the "Highbrow Hitmaker," Lashelle's innovative spirit, artistic flair and fashion savvy has earned him a position of being in high demand. His passion for his specialties of both threading and "male grooming" make him a unique addition to the Damone Roberts brand.
Has worked with many top cosmetic brands, such as Christian Dior, M•A•C, YSL, Lancôme and Bobbi Brown

New York Fashion Week runways for Louis Vuitton, Henri Bendel, Saks Fifth Avenue, and CFDA (Council of Fashion Designers of America)

Work featured in the Frederick Douglas Museum for National Human Trafficking and publications Inked Girls, Black Enterprise Magazine, and more
Pricing
First visit: $60
Returning: $50
"He gives my brows life!"
"Lashelle is stuck with me. He gives my brows life, and I get a good counseling session. No one else can touch my brows."
— A.G., January 2019
Eyebrow Sculptor | Licensed Esthetician | Makeup Artist | Body Waxing


With over 18 years in the beauty industry, Anita's skills in eyebrow sculpting, makeup, hairstyling and beauty education has evolved with a propeller of passion throughout her career. Anita excelled as an instructor at the Milan Institute of Cosmetology and Cinta Aveda Institute, preparing and teaching Artists the fundamentals of business structure, chemistry, anatomy and physiology of the skin and hair.

Anita creates timeless and flawless beauty. Her inspired unconditional approach to beauty, attention to detail and a commitment to excellence is what gives her clients "something to talk about"!
Pricing
First visit: $50
Returning: $45
"Anita saved my brows!"
"My eyebrows look better then ever. They are balanced and full. I get compliments on them."
— C.H., February 2019
JOSEPH PERALTA
Eyebrow Sculptor | Makeup Artist
I fell in love with old Hollywood movies as a teenager living in Los Angeles. The beauty and glamour inspired me from the big screen to fulfilling my dreams! Mastering the science behind makeup lead me to work at the Paris Casino in Las Vegas for Notre Dame De Paris. In my years of experience, I have represented prestigious cosmetic companies such as Dior, Chanel, Nars, and Makeup Forever. My passion for beauty is propelled with each brow or face that I create art with. It is all about glamour in Hollywood, and it is my job to make sure heads turn everywhere you go!
Pricing
First visit: $50
Returning: $45
Your experience awaits.
Because every face deserves the perfect frame!